At iDental in Okotoks, Dr. Mandeville is a general dentist certified to provide Oral Conscious Sedation to make patients more comfortable during dental long procedures, and to calm anxious patients.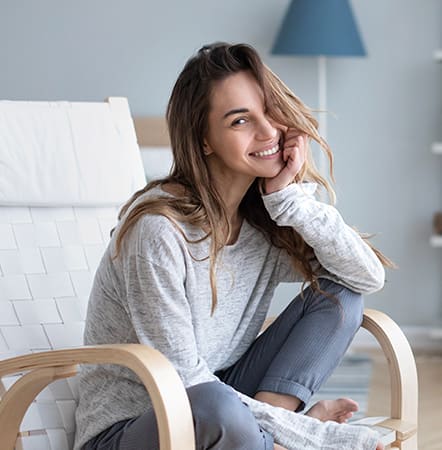 Oral Conscious Sedation
Many patients find that being able to deeply relax is the key to regular dental visits and good oral health. This level of comfort is called sedation, and it uses commonly prescribed medications.
At no point do you sleep during this process, or lose consciousness. You're able to respond when the dentist ask questions and you remain aware of your surroundings.
Oral Conscious Sedation is a safe and easy way to get the dental care you want and need, without the stress.
Feeling anxious? We Can Help!
If you are feeling nervous about your dental appointment, talk to us about your concerns. We will work at your pace, take breaks when you need them, and provide calm reassurance as needed.
Types of Oral Conscious Sedation
At iDental we offer the following sedation options. Dr. Mandeville will discuss your needs with you, and recommend the option that would best suit your needs.
Nitrous Oxide (Laughing Gas)
Nitrous oxide is a gas that is inhaled through the mouth and nose. It calms patients, decreases anxiety, reduces gag reflexes, and makes time seem to pass quicker. 
Oral Sedatives
Oral sedatives are pills or liquids prescribed by your dentist. The medication is taken orally in advance of the dental procedure and produces a calming, relaxing effect.